Pusa Compost Turner- cum- Mixer
Description
For thorough mixing of cow dung, farm residues and biomass for Farm Yard Manure (FYM). It can be operated with 70hp tractor having Capacity of 1000 t/h. It has a hydraulic mechanism for lowering and lifting turner. The PTO power is used for rotation of turner cum mixer. A water tank is also attached for sprinkling on biomass.
Salient Feature
It saves 75 days per cycle in comparison to traditional pit method.Saving of Rs 2700 per tonne in comparison to pit method. Annual income of Rs. 10-15 lakh rupees per annum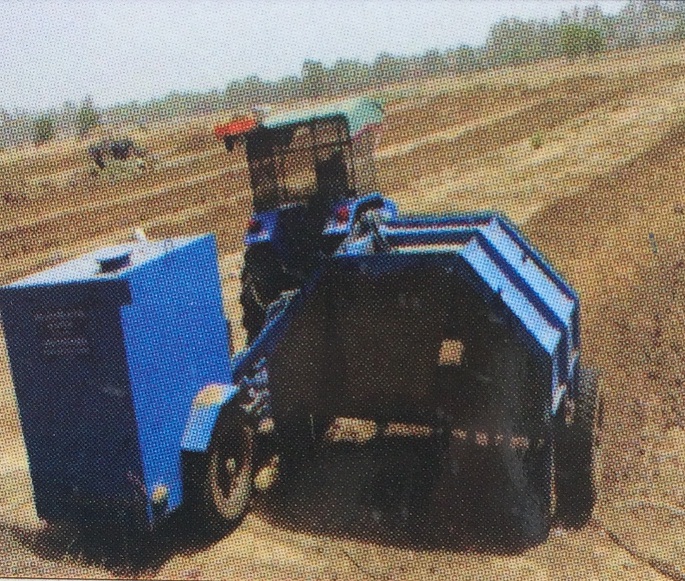 Pusa Compost Sieving Machine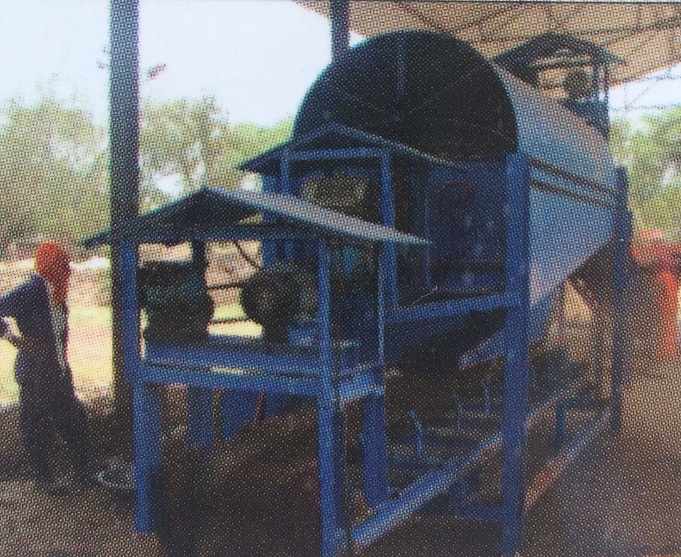 Description
Sieving for separating the different grade of compost. It is powered with three phase Electric motors (2 hp, 3 hp and 3 hp) with a capacity of 3 – 5 tonnes per hour. It has rotating sieve and conveyor for conveying the material.
Salient Feature
It facilitatesSeparation of different sizes of compost for value addition. Smaller grades are used in pots. Convert waste into the best.
Pusa Compost Loader
Description
Lifting and carrying compost material up to a height of 3 m and loading the FYM in trucks and tractors trolleys. It can be operated with 55 hp Tractor. It has hydraulic system comprises of cylinders for bucket movement. It can unload 12 tones of compost
Salient Feature
It takes only half an hour for loading a truck/trolley (5 tonnes capacity) whereas 5 man-hr is required for manual operation.